Join Us at High Rise!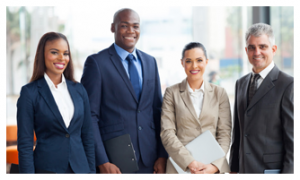 Come explore the possibilities at High Rise Fire And Security. We offer a variety of exciting career opportunities and are always seeking new candidates to join our team.  At High Rise, we invest in our people.  Employees are offered the opportunity to take part in a range of training initiatives to hone their existing skills, and continue to grow professionally in accordance with the changing external environment.  Our organization is dynamic, and we pride ourselves on providing a collaborative work environment, where employees are consistently engaging with their team, and working together to solve client problems.  If this sounds like a fit for you, please take a look at our current openings.
If you have any questions, please contact careers@highrisefire.com.  We look forward to hearing from you.
High Rise Training Program:
At High Rise, we are proud to invest in continuing education for our employees.  We have a robust learning and development platform that provides training and mentoring to employees at all levels of the organization.  In addition, our peer to peer coaching program and emphasis on dynamic information exchange between teams, ensures that our people are challenged intellectually, and given the opportunity to succeed in their role, and at our firm.
EST Strategic Partner:
High Rise has been granted the title of Strategic Partner by EST.  Our partner supplier recognizes that our people, systems, and business practices allow us to consistently perform at a very high level.  Our organization is competitive in our industry and agile in its ability to adjust to the evolving needs of our clients.